I decided to take this quiz & answer completely honestly (you know, not trying to manipulate the results or anything). I was so excited when this came up! For those who don't know, Ariel is my absolute favorite Disney princess & Little Mermaid is my long-standing favorite movie of all time. Anyway, I had to share. :O)
You Are Ariel!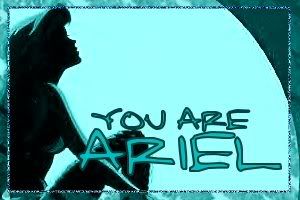 Headstrong and fiesty. You have a mind of your own that's full of romantic dreams about the world around you. Exploring exotic places is your ultimate dream, and although you can be a little naive you'll realize that there is something to be gained from your family's wisdom.
Which Disney Princess Are You?