Thursday, January 7, 2010
What a month!?! I think you could say we had a busy December. It all started with little miss turning 3 on the 16th. She loves her scooter, as you can see.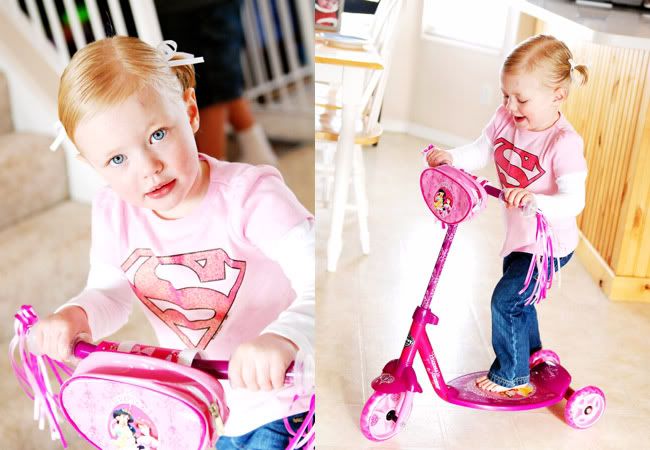 Then, we moved straight into my baby brother's wedding on the 22nd. It was freezing & snowing at the temple, so I left the camera in the bag. I wish I had a shot of Hollie staring in awe at Aubry's dress when they first came out. She just couldn't believe her eyes. The reception was a blast & I managed to take some pictures there, though. They had an awesome dj & the dance floor was packed the whole time. So much fun. Hollie's favorite dance partner? Definitely CJ. When we got home, I asked her if she liked dancing with C & she replied, "Yeah! He's just my size!"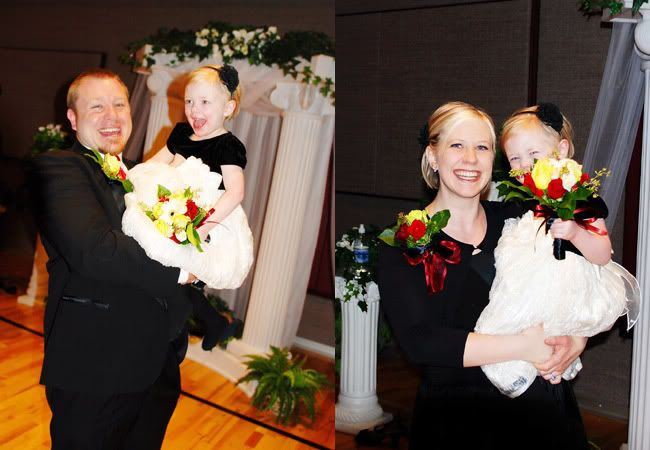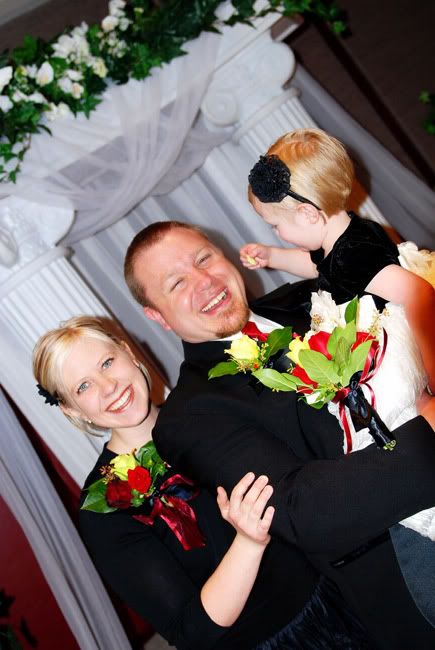 I am officially in.love. with Hollie's mini-bouquet. And the bride's? To die for. My sis-in-law has mad flower skills. Aubry left her bouquet sitting on a table at one point & this is Hollie bringing it back to her. Apparently she thought Aubry needed them at all times.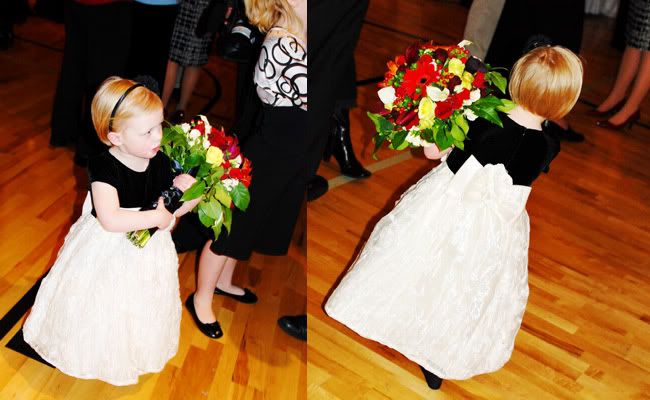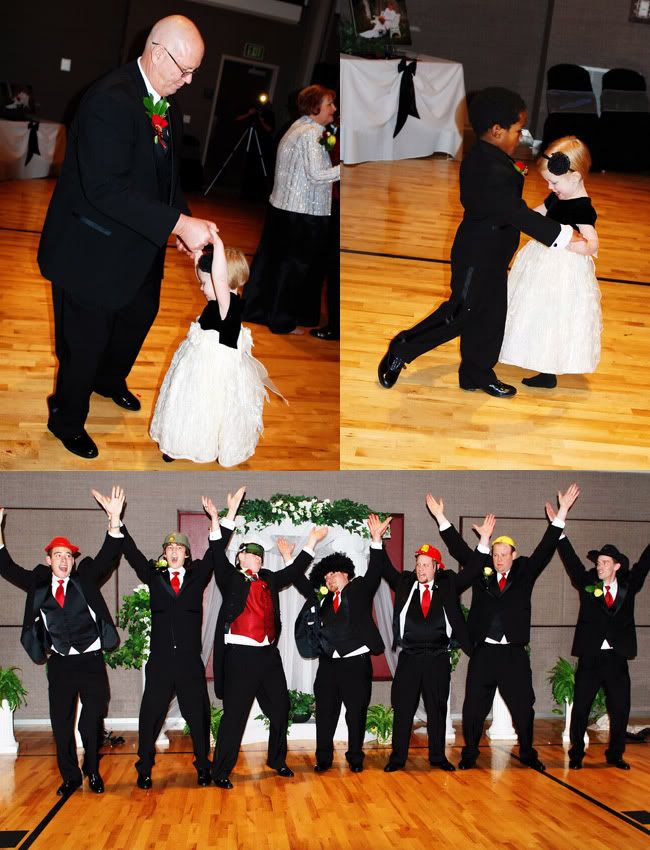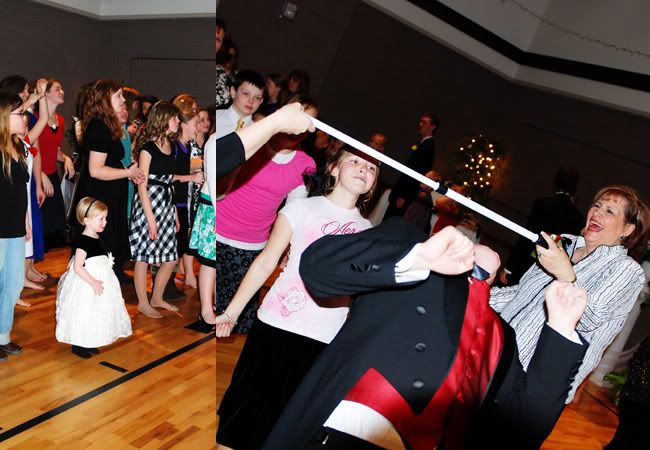 Three days later, Christmas was here. When Hol came down the stairs, she bolted for the presents, grabbed the first one she saw & hugged it profusely. Unfortunately, just hours later, she came down with pink eye, ear infections & strep. The next day? She gave it to Mommy. So, we spent New Years on the couch. I'm just barely starting to feel better. It was ok, though. I think we needed a little down time. Sadly, Christmas cards didn't get sent & neighbor gifts didn't get made, but we did what we could. We're hoping for a calmer, healthier new year.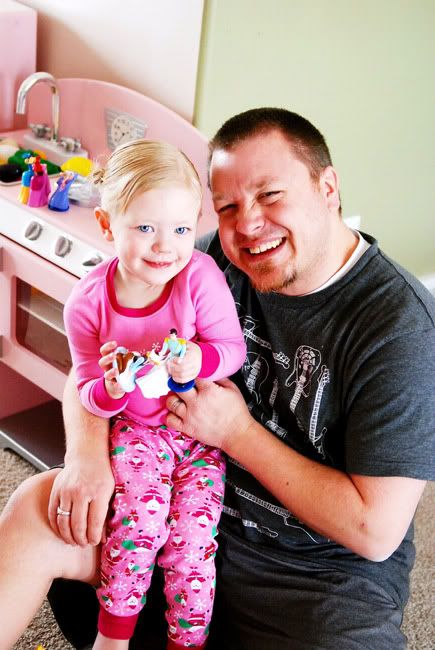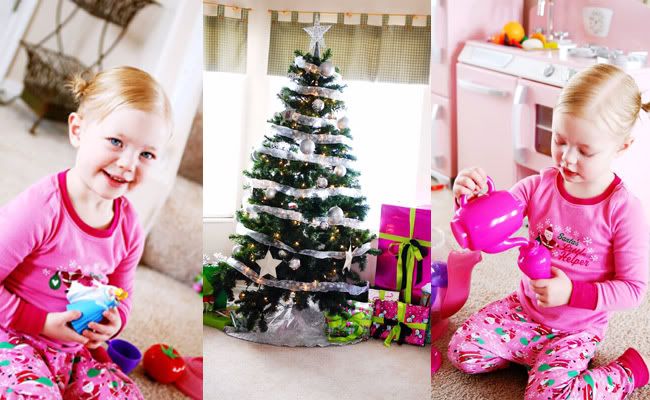 Posted by

Samantha
at 5:13 AM
3 comments: