Exhibit A: An innocent-looking Hollie
Exhibit B: A partially open window
Exhibit C: The view looking down from said window.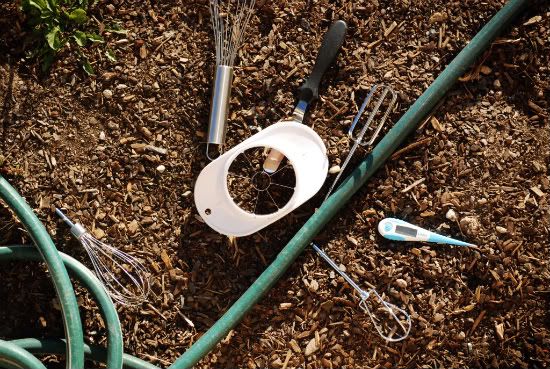 Apparently, when Hollie discovered the cracked window, it occurred to her to go get Mommy's utensils from the kitchen & throw them one by one out the window. The funny part is we didn't find her pile of treasures until the next day when Sam was working in the yard & deduced what she'd done.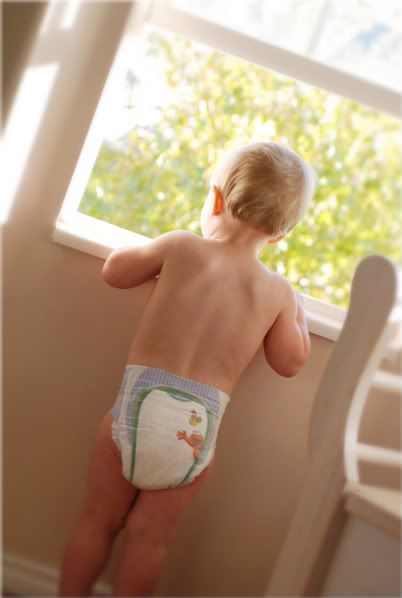 Oh, how I love her! I love the way her little mind works. The other day I was awakened by the sound of her sweet voice, bellowing as loudly as it could from her crib. "Snoopy!! Help me, Snoopy! Snoopy, help me!" What she thought the dog was going to do for her, I don't know, but it sure gave me a good laugh!