The Boy wasn't feeling so hot today (don't worry, Les. He didn't ruin his record). His uber fantastic birthday dinner at Ruby River last night apparently didn't sit so well. Anyhoo, when the boy feels yucky, the girls play airplane for hours in the living room. We spent a majority of our evening like this. It was bliss.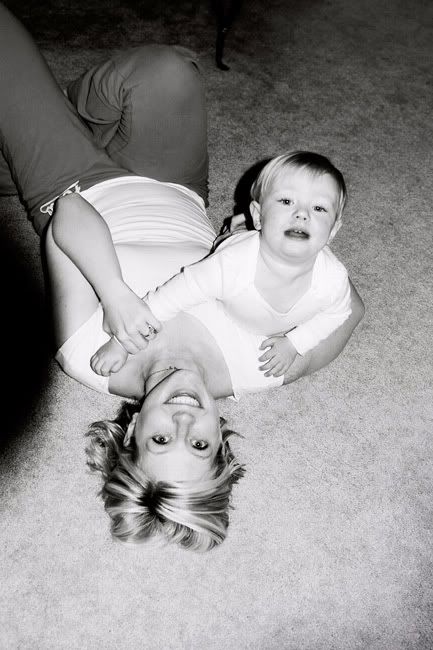 P.S. Please excuse the super ugly "dark spot" on most of the shots. My new monster lens gets in the way of my itty bitty body flash (and I was too lazy to put on my big one :O).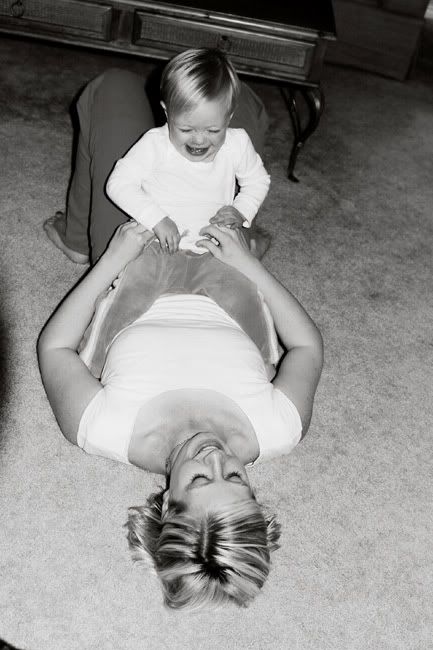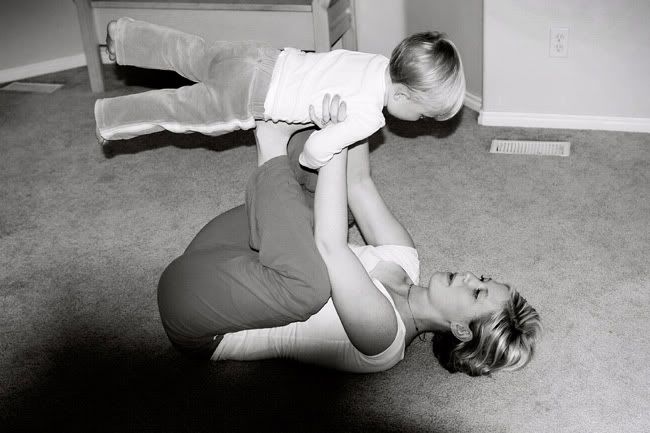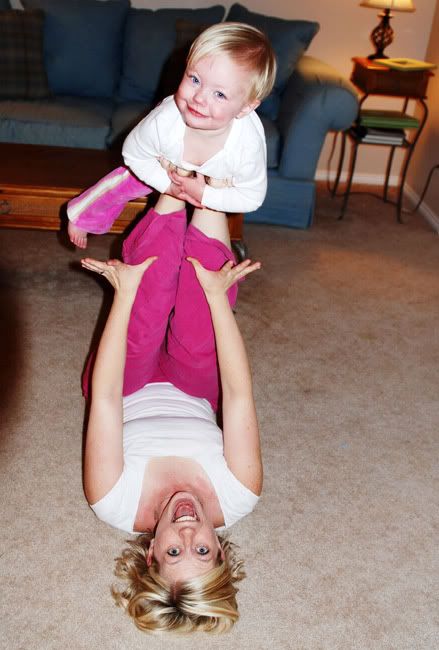 P.S.S. Hollie says thanks, Annie, for letting her borrow your sweats! She desperately needs new ones for Christmas. Hope you don't mind.