Today has been the perfect Mother's Day. It truly has. We had a wonderful time spending time with both of our families & talking to Elder Jesse (even though he called right in the middle of church). The day couldn't have been better.
This
is what I got for Mother's Day (well, actually it's a much-needed piece of equipment, but we're calling it my Mother's Day present), but it's back ordered. So, when Sam apologized this morning for not having a gift for me, I said, "It's ok. You gave me my Hollie." There is nothing better than being her mother. There really is nothing better than the way her smile lights up all the corners of my heart. I adore her. With every facet of my being, I adore her. Thank you for being mine.
This is actually what I wanted to do on Mother's Day. I've had this
vision
in my head for months & I finally wanted to take a stab at it. Unfortunately, this is what Hollie thought of my plan...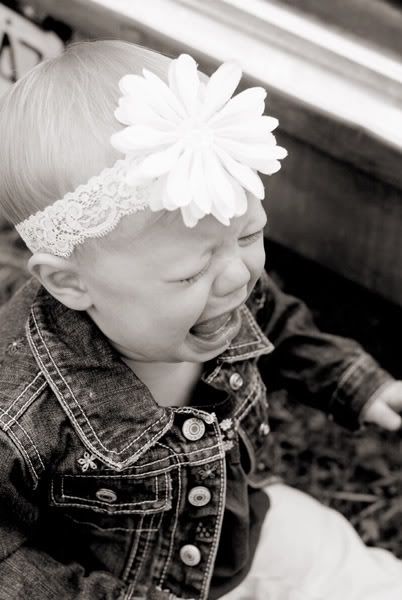 At least she didn't scream the
whole
time.